Discovery apple trees to commemorate the Platinum Jubilee of the Queen
The School had a special Jubilee assembly this morning with a special guest Julie Alston (Chair of Friends of Langham School – FOLS) who told the children the history of their School's emblem, the discovery apple.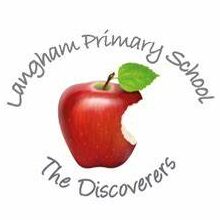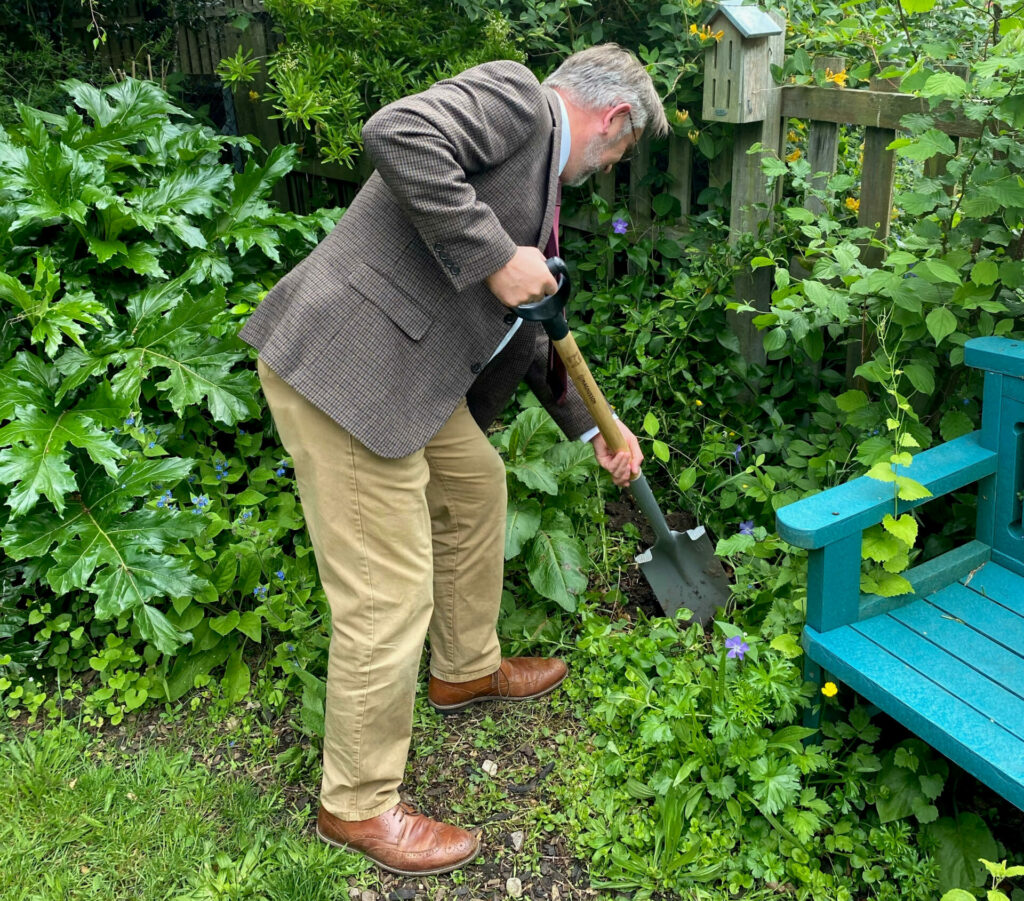 Andrew MacDonald (Langham Primary School's Head Teacher) dug the holes for the 2 semi-dwarf discovery apple trees in the School's garden following today's special assembly.
Planting the trees for the Jubilee
2 semi-dwarf Discovery apple trees was planted today (25th May 2022) by the Langham Primary School' eco team.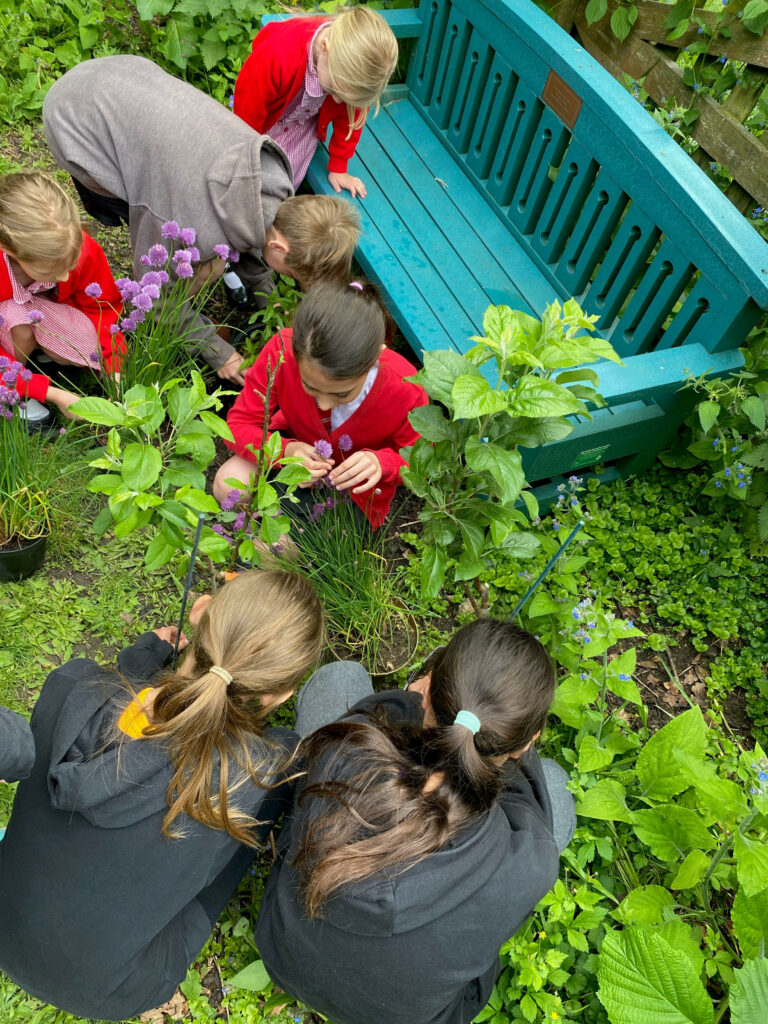 History on Discovery Apple Tree
The School's emblem is 'The Discoverers' with an image of an apple.
Discovery apple was raised about 1949 by a farm worker called Dummer of Langham, Essex, UK from a Worcester Pearmain crossed possibly with a Beauty of Bath. The story is that Dummer had raised a number of Worcester Pearmain seedlings and chose the best one to plant in his garden. As he only had one arm, he needed assistance from his wife. But she broke her ankle and as a result the seedling was left for weeks simply covered by sacking.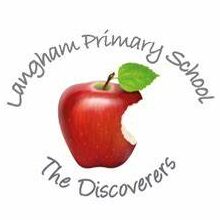 Thank you from everyone at Langham Primary School and Friends of Langham School (FOLS) for your kind donation Thompson & Morgan.